You will need your AiC Username and Password to log into the AiC Website Client Area: https://appsincadd.co.uk/account/login
If you have forgotten your login details or do not have them, please email enquiries@appsincadd.co.uk
If you are installing n4ce for the first time or are re-installing ready for the update, please read the article How to Install n4ce 4.30a beforehand, as this contains CRITICAL information for a successful installation. https://help.appsincadd.co.uk/hc/en-us/articles/360020624697-How-to-install-n4ce-4-30a-and-above
Log in to the Client Area of the AiC Website by clicking on Client Log in at the top right-hand corner of the web page.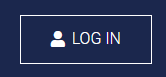 Scroll down to the Downloads section.
If you are running an n4ce version older than v4.30a, you will need to UNINSTALL n4ce, then reinstall using the full installer file.

Click on n4ce v4.30a August 2021 Installer to open the folder.
Click the n4ce_4.30a_Aug_19_2021_Installer - Signed.msi file
Follow the Installation Wizard instructions.