AiC may request the return of n4ce Software licences for several reasons, such as n4ce Upgrades, faulty licences etc.
To detach and return an n4ce Licence key to AiC, follow the instructions below:
Open the n4ce Licence Manager and select/highlight the n4ce Licence to be detached from the list provided in the Transfer Licence to another PC section.
Click the "Open ID from Target & Detach Selected Licence to create H2H" button.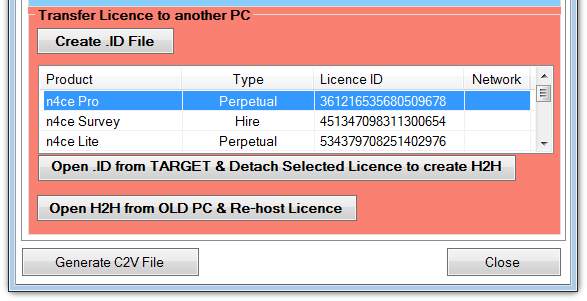 Select the fingerprint.id file provided and save the H2H file. This action generates a temporary location.
The intended licence should now be removed from the list of available licences to transfer.
Email the H2H file to AiC as a receipt of the action - info@appsincadd.co.uk