A new feature within n4ce 4.30 allows users to transform and rotate images within CAD.
To do this please open a project and import the image into the CAD backcloth. The tool can be located under the Tool --> Image --> Transform.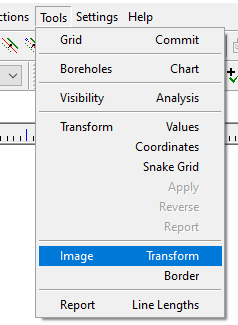 The first two points selected are the current image size and rotation. Next, you will be asked to select the two new image points. Please note: You may need to backcloth the Model to find where the new corresponding image points are located. When selecting the points please use correct locking modes to ensure the transformation is accurate.

A new window will appear which allows you to check the transformation values of the first and second point. Also, we have the option to enable and disable the rotation which might be used if no rotation needs to be applied.