The Sections Menu in the DTM graphic view allows you to create sections by specifying section cut lines in a variety of different ways. When selected, the menu below will be displayed.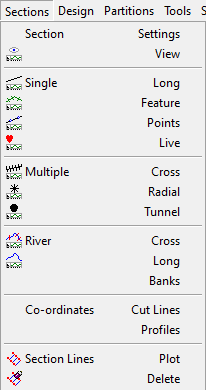 Common Options When Taking Sections
When calculating section profiles, a property sheet containing a few property pages will be displayed. There are some common options which are available in whichever section you are calculating.