In n4ce 4.30 and above we have introduced a new feature that allows users to add points into the DTM which are not currently within the DTM boundary.
Extending a DTM
To extend the DTM first add the point to the list. This can be done via selecting List --> Add tools. In this case, I am going to use List -->Feature --> Line.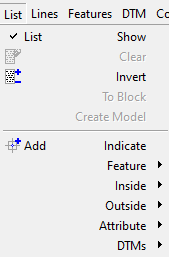 Once the Points have been indicated we can now select DTM --> Extend.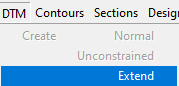 | | |
| --- | --- |
| | |
| Before | After |