Construction Depths are very similar to Group Depths however they are made up of many different Smaller Constructions which are fully customisable.
How to create and use Construction Depths:
First, open a model and select the Group Status button in the top-left.

From here click Groups.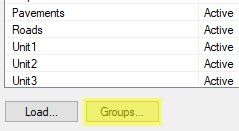 We now need to create a Group by selecting Add and entering a suitable name. Groups are used to hold all of the different construction depths styles and values. Once the Group has been created we can add a fill style which will be used to colour the selected triangles.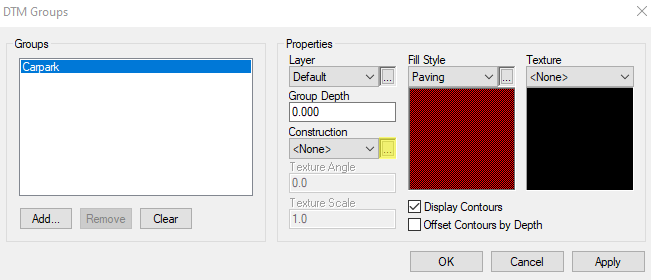 Note: There will be an option for Group Depth if a Construction hasn't been select.
Following this, we now need to create a construction which can be done by clicking the three dots next to the Construction selection.

A new window will appear which allows us to create a Construction and add different materials to it. To create the construction please select New and enter a suitable name.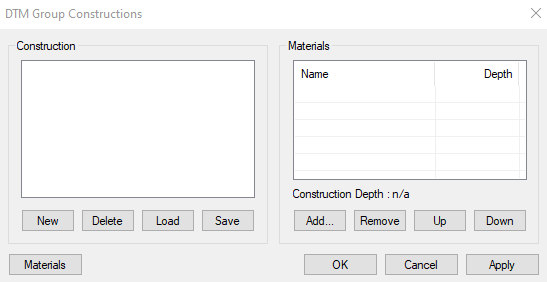 We now need to create the materials which can be applied to the constructions. Select Materials in the bottom-left. Once the new window appears click new, enter a suitable name followed by changing the Default properties such as "Depth", "Hatch Pattern" and "Pen". The Hatch Patterns are only for when sections are plotted and not for the 2D view.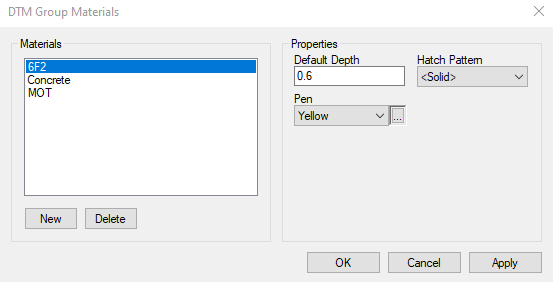 Once these have been created we can press ok and add the materials to the construction.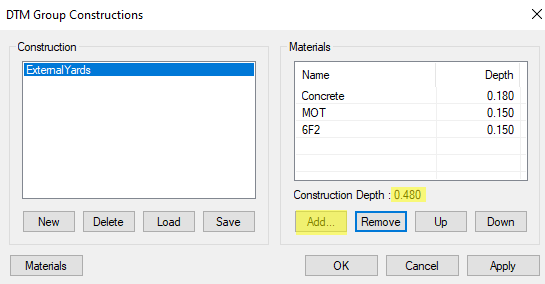 Please note: The Construction Depths are still configurable here by clicking on them.
Here we have a few different options:
Add: Allows you to add new materials to the Construction.
Remove: Allows you to remove materials from the Construction.
Up: This option allows you to adjust the order in which the layers will appear E.g. Sections.
Down: This option allows you to adjust the order in which the layers will appear E.g. Sections.
Construction Depth: Display the overall depth will all of the layer applied.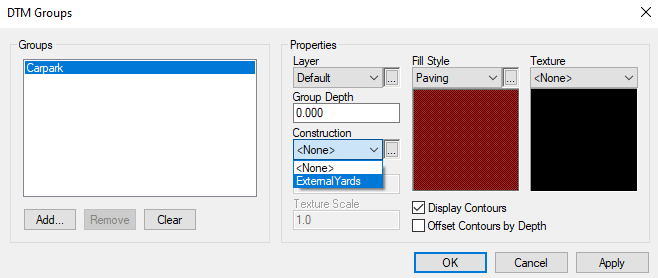 Please return to the DTM groups window and we will now have the option to apply the Construction. To use the Construction Depths we now need to use this Group when Grouping the triangles.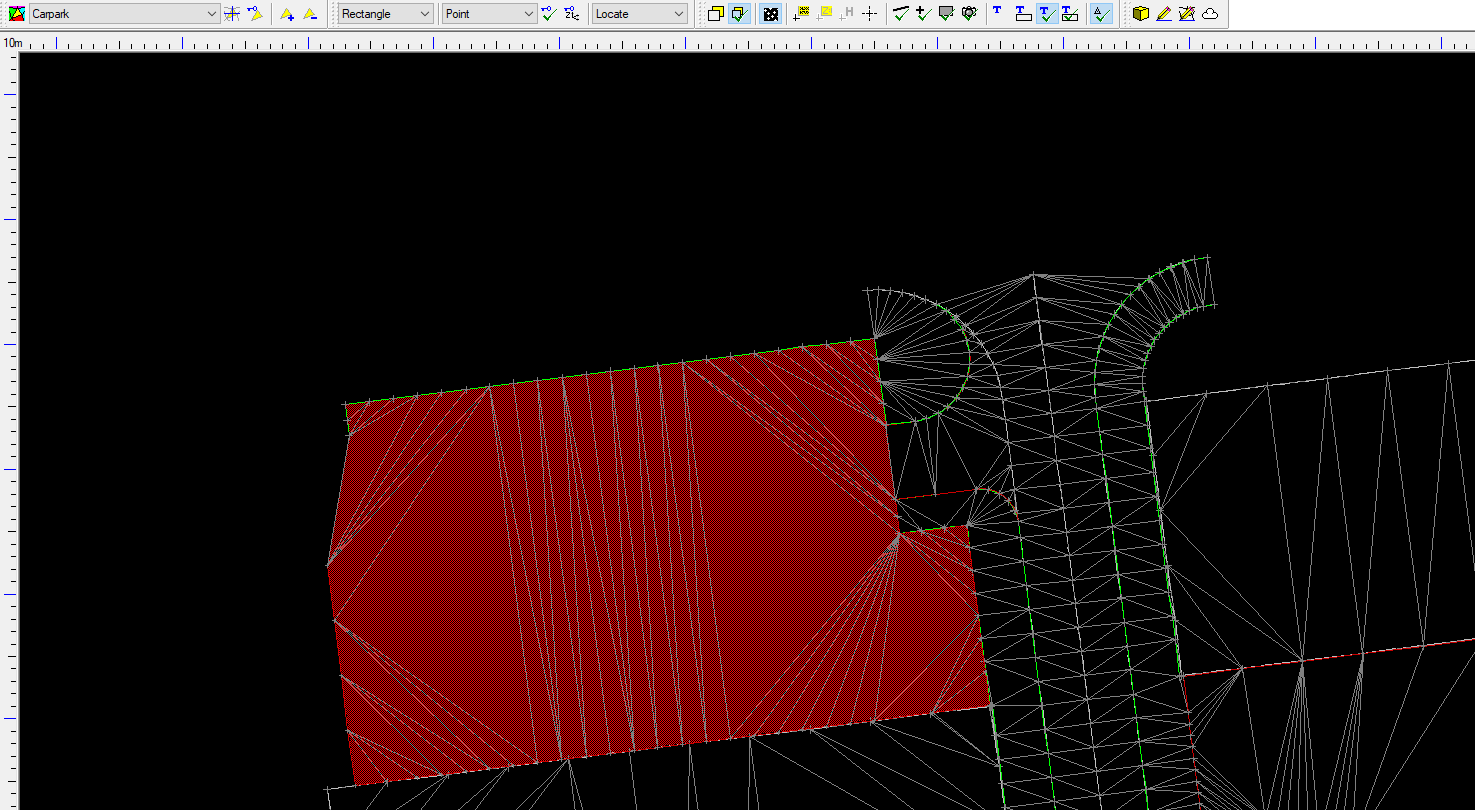 I am now going to create a cross-section to show you how construction depths are displayed. The highlighted button allows you to toggle on and off the Group Depths.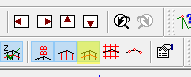 We can also use the Construction Depths to create a Volume Report. To do this please select DTM --> Groups --> Construction. This window displays all of the Groups and Construction depths held within them.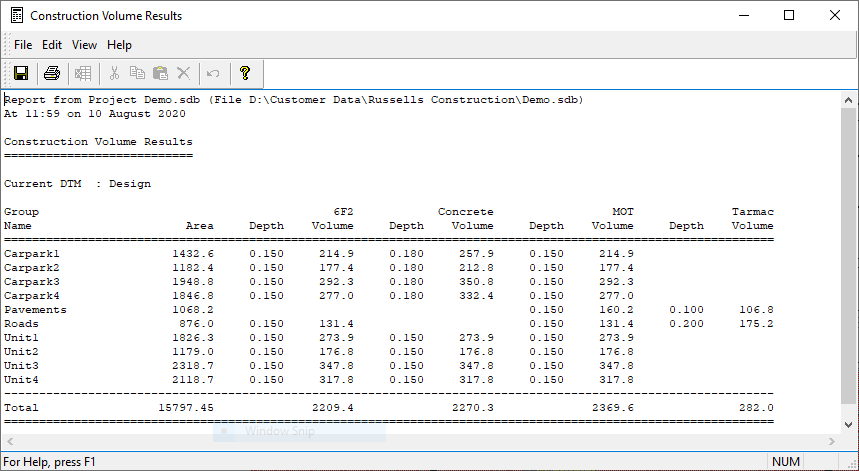 Note: The different Groups can use similar constructions but still allow every part of the design to be separated out.