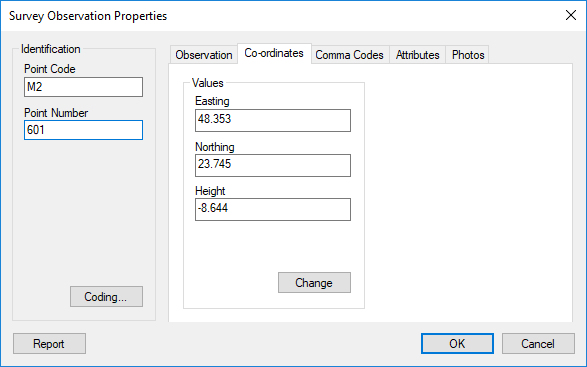 By querying any station graphically or selecting properties at the base of any right click menu in the stations grid, the dialog above will be displayed. Over and above the grid view it has the following options.
Not Displayed: Configures a station so that it will be ignored when plotting tables of stations anywhere within n4ce.
Report: Commits the current stations properties to a text report.
Known: Changes the status of a station to its highest possible status. Thereby enabling the Easting, Northing and Height to be edited.