When carrying out adjustments or reducing observations in n4ce, it's possible to display the control lines and radials, but this is in a backcloth and not possible to print or export.
We use the model dedicated CAD backcloth to store various elements like curve fitted contours, tables and sections that are not connected to survey points and the code table.  This is where we can also generate the control lines and radials used in your survey.
Firstly, open a model; either blank or one with your processed survey.  Go to Tools-->Radials.
You will be invited to select either Control, Observations or Both together.  A list of reduced observations will follow.

Selecting a Survey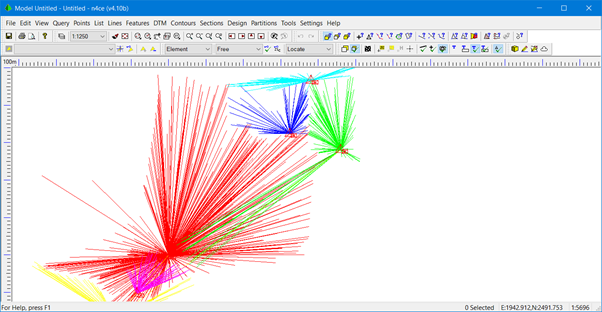 Displaying Radials
Control will only give you coloured lines representing control measurements whilst observations will give you the radial from individual stations, in different colours.  Both will appear on the CAD layer as identified in the Station Settings, in this model's dedicated CAD backcloth.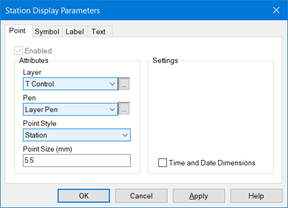 Station Defaults
If radials are added to a model's dedicated CAD backcloth, they can be turned on/off using normal layer control and/or then copied to another CAD folder.  In the above, it would appear on the layer T Control.