There are a number of ways to successfully record and observe a traverse. Usually traverses are setup for the purposes of establishing or transferring horizontal and vertical control from a known station to a new location. The following illustrations are provided as a reference, to demonstrate the possible configurations and observations which are necessary, before n4ce will successfully compute and adjust the co-ordinates of unknown stations.


A Control Traverse, Start and end coordinates are known.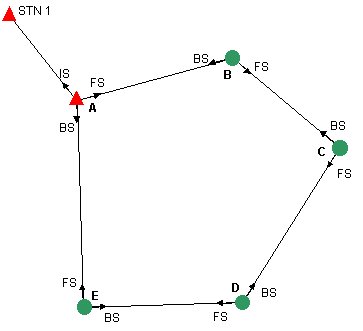 Special case of control where start and end baseline is the same.

Pipe Traverse where final reading it to a known point.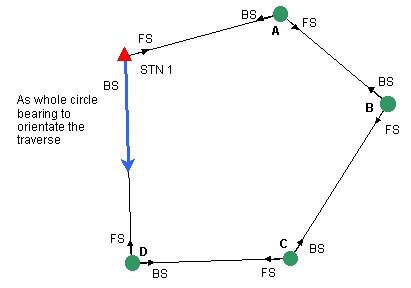 Loop Traverse has one fixed point and a back bearing to orientate it.

Open traverse, distances are averaged both ways, but no positional or bearing clousure.