Due to data protection regulations, we do not have visibility of your login details. If you forget your Username and/or password, please contact AiC and a manual reset will be performed.
You will be issued with your reset AiC Client Area Log in details via email, and a Username and Password will be provided. 
Click on Client Log In, which is situated in the top right corner of the AiC website and visible at all times.

Enter the Username and password as provided and click Login or press Return/Enter.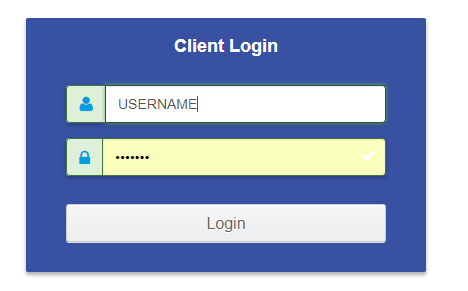 The password provided is temporary and you will be asked to reset it once you log in with the given details.
Please ensure your new password is at least 8 characters in length.
When you have reset your password, you will be prompted to log back into the Client Area with your new password.