This case study will go through the process involved when trying to best fit local grid data onto OS when there appears to be an issue if you use all the OS stations.
Original setups:

First, we will need to change the starting stations coordinates to 1000,2000,100 before doing the initial least squares as this will do the adjustments in Local Grid.

Next, right-click the observations and select > Least Squares. Set the Bearing to 0 and click adjust. If the results are within tolerance select Save & Exit.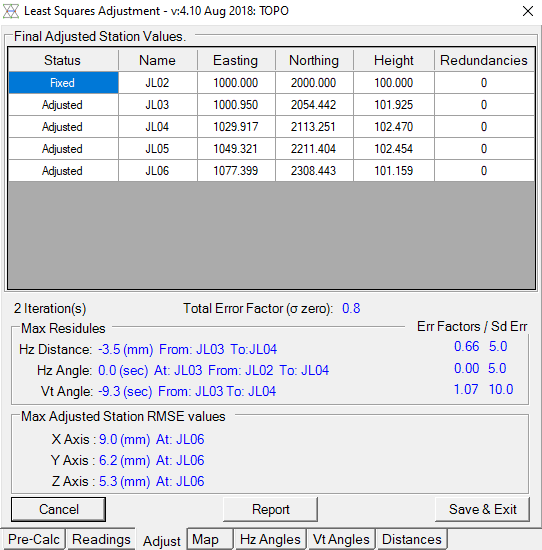 Following this, we now need to import the CSV file into the Co-Ordinates folder and do a 2D transformation. Once they have been imported we will now select all of the stations that we have GNSS coordinates for. This can be done by holding CTRL.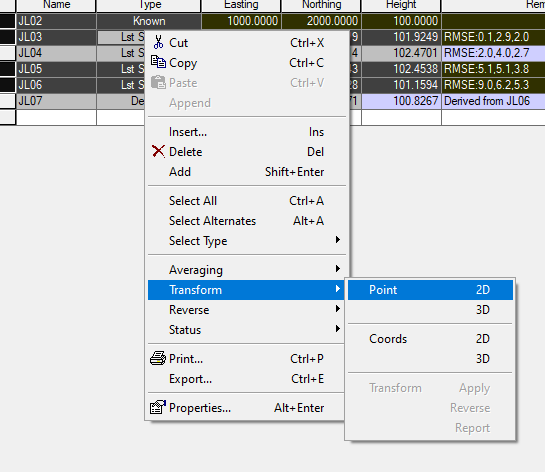 A new window will appear, select Load and click the Coordinates we imported in the CSV. Finally, press OK.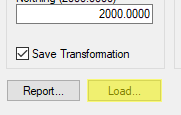 In the window, we are able to see the newly transformed coordinates with a Transformation Std Error, this is the difference in scale and accuracy between total station OBS and GNSS OS Coordinates. In this case, it is 0.06 which is ok for this example but isn't recommended. These results can be affected by only using specific stations.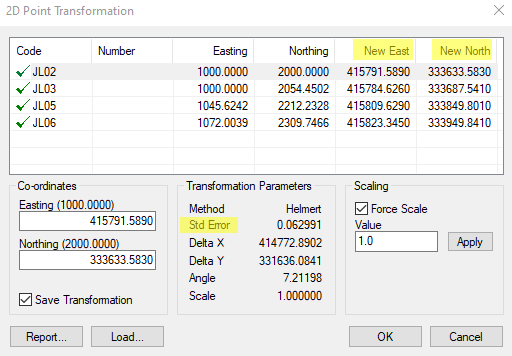 To use specific stations we can double click the station and it will be deselected. The results will instantly update to reflect the changes. For example in the screenshot below, I have deselected JL06: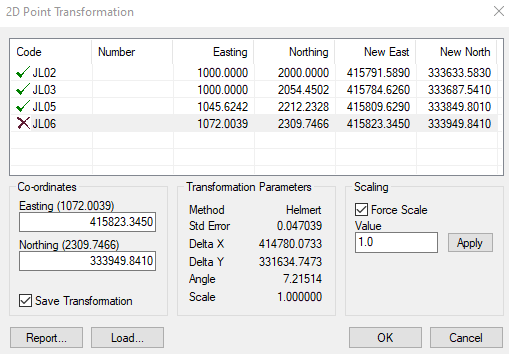 Please note: The Force Scale checkbox allows you to ignore the calculated scale and use one of your own.