As well as the primary view that you interact with in the 3d View, Custom cameras can also be created so that...
Town Planning, or...
"What can I see from here?", or
"Where can I been seen from?"
Exercises can be carried out on any 3d data loaded into the 3d View. The properties of the camera can also be controlled exactly. Thereby making them able to match any commercial cameras to enable precise CCTV planning to also be carried out.
To access the custom camera controls in the 3d view, first, click on the "Show" check box under the Camera tab.

This enables the camera controls on the right.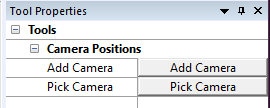 Add Camera allows a new Camera to be added by manually entering all its parameters.
Pick Camera allows a new Camera to be added to the scene by clicking on data in the 3d view to define the location and target points of the camera.
Click on Pick Camera to begin placing a new camera. Note the current lock modes will be honoured. Having located the camera, now click on a location for the camera to look at.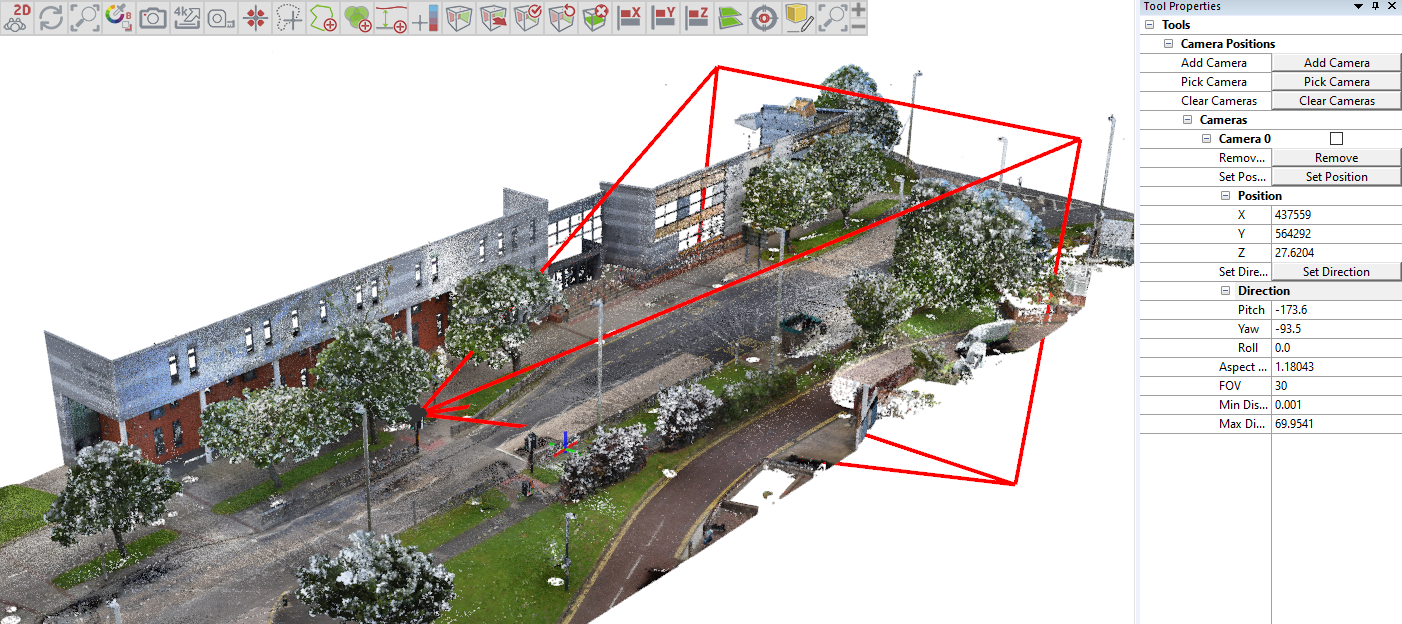 Having placed the camera, the properties of the camera can be expanded to examine its settings. Every setting is manually configurable. To match the characteristics of the camera to a known real-world design, simply set the Aspect Ratio and Field of View accordingly. The Max and Min distances just define the size of the camera cone in the 3d view.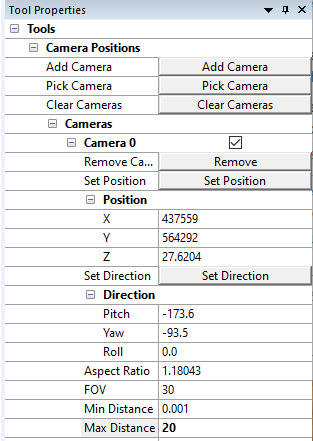 If the target needs to be changed, simply click on the "Set Direction" button and click again to set where the camera should look.
To now examine what that camera sees, enable the tick box next to the cameras name. This will open up a new window that can be moved about and will also update in real-time as the camera's properties are altered.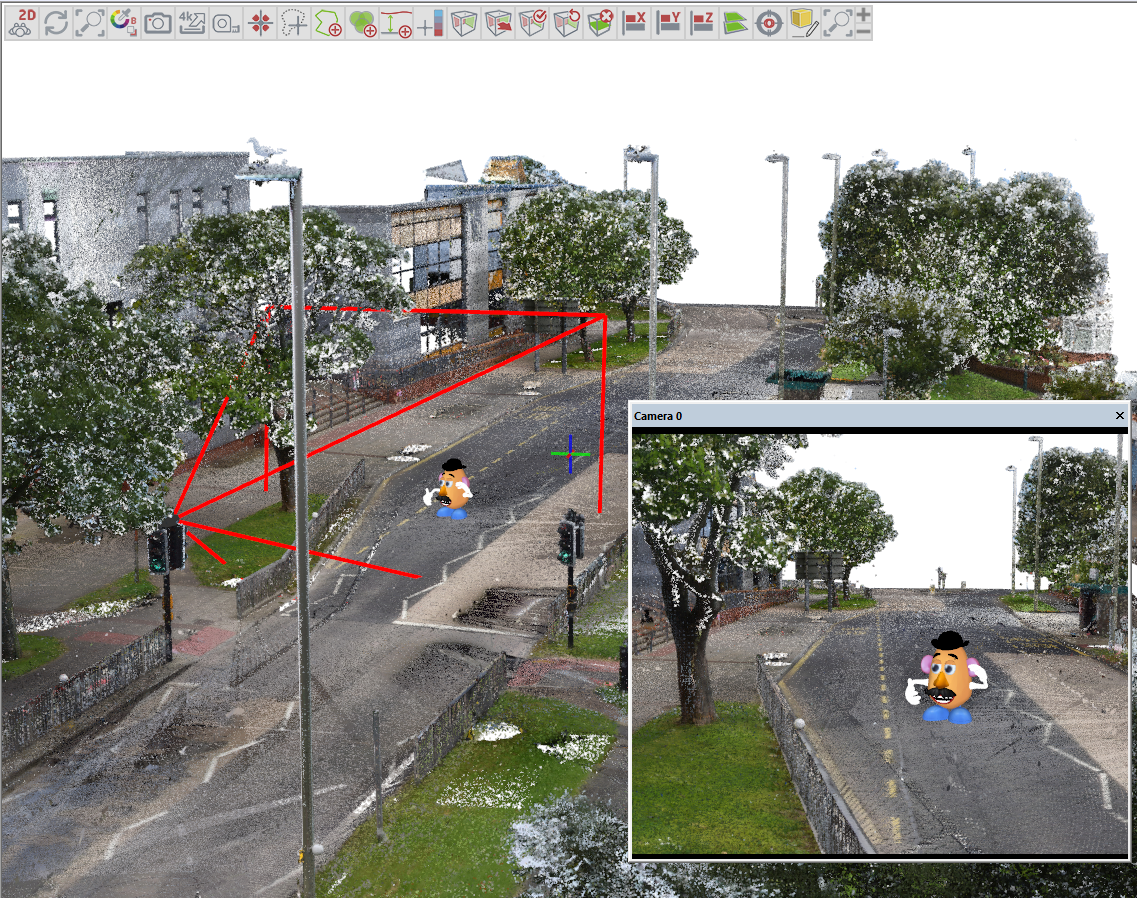 If any more cameras are required, just repeat the process by pressing "Pick Camera" again to start adding a new one.
To save the settings of this camera, and any other that is created, use the Save option in the Camera Tab. Likewise to load them back in when reopening the 3d view, use the Load button.