Re scaling CAD data is a very simple process which involves a few steps.
Start by measuring the longest part you can which you also know the quoted distance off. Please note that you will need to be very careful and use the appropriate Lock Modes to get an accurate measurement. This is important as we need to calculate the Scale Factor using this information. To calculate the scale factor we need to Divide the quoted distance by the actual distance. In this case its: 53.662/357.75 = 0.15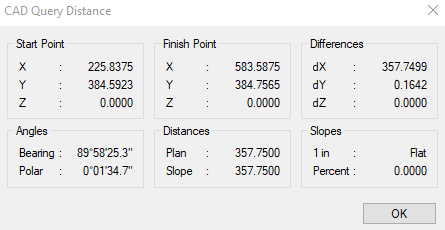 The distance of the CAD line
Now we have calculated the SF (Scale Factor) we need to put the number in the Scale box on the left.

Following this Zoom out and select Elements --> Scale.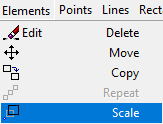 Press a point in the drawing as the origin, I chose the bottom-right. Next, change the Pick mode to "rectangle" and select the whole drawing. We can now check if the drawing is correct by measuring a known distance.